We're a not-for-profit club and a registered charity – everything we have achieved has only been made possible by our committed team of unpaid volunteers who freely donate their time to keep the club ticking over. All our income goes to pay rent, utilities and a little toward maintenance. It means we have limited-to-no spare cash to spend on things like repairing or replacing equipment, making trips to competitions and refurbishment. But there are loads of easy (and often free) ways that you can help us raise funds no matter how big or small. Here are some of them:
You can easily donate using PayPal: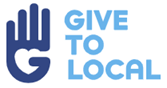 We've recently partnered up with GiveToLocal to help us raise money for the club. Our aim is to raise £2K over the next 12 months to see us through these uncertain times. It is free to join and by signing up and encouraging others to as well, you will be helping us get one step closer to that £2K goal. Not only that – by signing up you will then be offered discounts / special deals for services / products from various businesses in the local area – for free! Please click here to go to our club's dedicated page and sign up today!

If you shop online, you can raise money for us every time that you shop at absolutely no cost to you 🙂 have a look at our easyfundraising page and find out why it pays to go shopping!

Want to be in for a chance to win a £25K jackpot and support us too? Tickets for the Bracknell Forest Lottery cost just £1 per week. Each ticket has a 1 in 50 chance to win a prize every week: match 2 numbers = 2 free tickets; 3 numbers = £25; 4 numbers = £250; 5 numbers = £2K; all 6 = top prize of £25,000! That's a better chance of winning than the National Lottery or the Health Lottery! And with 50% of ticket prices coming back to the club, you're massively helping us out too. Check out our lottery page here to find out more 🙂

For one-off donations, please take a look at our JustGiving page – donations of any size are much appreciated and they help the gym to no end.
"You never lose until you actually give up."

-Mike Tyson